Youth Excels With Sweat
Football is hailed as the world's first sport. It is even seen as a mark of economic strength and civilization. Throughout the world, football has been a dream for many people when they were young. People are the most courageous in following their dreams while they are in their youth. This is the type of enthusiasm and energy that is relied upon before entering into society. In this worldwide trend, Waylong Sports International Co. Ltd., Xiamen Weirong Sports Culture Planning Co. Ltd., and Xiamen Xingcai Polytechnic have come together to hold the World University Football Cup and to provide the youth of each nation a stage where they can come together to sweat and record their youth.
There is no winning or losing, only a heart of glory.
There are no stars here, only a heart of struggle.
There are no halos here, only a heart of passion.
There is no failure here, only a heart of being tested.
The 2015 World University Football Cup is about to begin!

Global Scale
Held in Fujian Province's Xiamen City in 2015, the participants will come from four continents. The furthest from the host nation is Brazil, while the closest is neighboring Russia. Teams from 12 nations will participate in and witness history together. The WUFC Women's University Football international competition will be held in May of 2016, and the WUFC Men's University Football international competition will be held in July of 2016.
Once a Year
Every summer, a different nation is chosen to host the World University Football Cup. This gives the student-athletes an opportunity to exchange different practice techniques, to draw from teams' differing strengths, and to learn from each other by exchanging views.
Global Exposure
Most traditional university sports events are passively covered by the media and are only broadcast to a few channels. This limits the attention that the matches can receive. The World University Football Cup has adopted an unconventional approach. By working with the media, the matches will be broadcast to almost 200 countries. This is a truly proactive initiative!
Football's Educational Function
Thinking is an important determinant of student learning progress. In organizing the WUFC university football competition, Waylong Sports Co. wanted to use electronic media to give children at elementary schools, junior high schools, high schools and universities across the world who love football an opportunity to watch the world's best university football teams from many nations compete in a fair contest. The WUFC football competition consists of university football teams from all continents and each team's style, tactics, training, discipline, etc is different. We hope to use this practical, observational, educational platform to help change the way children think, and to provide a higher level of football skill for students.

Host City - Xiamen
Xiamen – famous for its oceanside flower garden. The simple, refined melodies of southern music, the charming Fujian plays, the operas and Minnan folk arts, all let you soak in the native flavors of Xiamen and the glamor of Minnan culture. Paintings, line carvings, and other folk art products reveal new innovations and the delicious cuisine lets you feel Xiamen on the tip of your tongue as you drift through the city at night. Xiamen is renowned in China and abroad as a flower city, and Gulangyu Island is a top scenic choice for visitors. Chinese and Western cultures converge in the musical traditions there, giving Gulangyu Island a reputation as the "Piano Island". Differing styles of architecture are found everywhere on the small island and its unique history tells the stories of days gone by. Tens of millions of visitors come to Xiamen every year, making it one of the foremost tourist destinations in China.
The Xiamen municipal government is launching a "free economic trade zone" and welcomes all major enterprises from around the world to come and invest in Xiamen.

Media Lineup
US and Asia Sports Television Broadcasting Channel: FOX Sport (finals, 2 days, 4 matches)
European Sports Television Broadcasting Channel: EuroSport (finals, 2 days, 4 matches)
Chinese Region Broadcasting Television Channel: Satellite Television Broadcasting (entire competition, 7 days, 16 matches)
Chinese Region Network Video Transmitting Station: PPTV (entire competition, 7 days, 16 matches)
Global Network Real-Time Video Broadcasting: YouTube Sport (entire competition, 7 days, 16 matches)
Production and Broadcasting Unit: Xiamen Television Station
Welcome all global media participate in the game broadcasting Please contact the organizer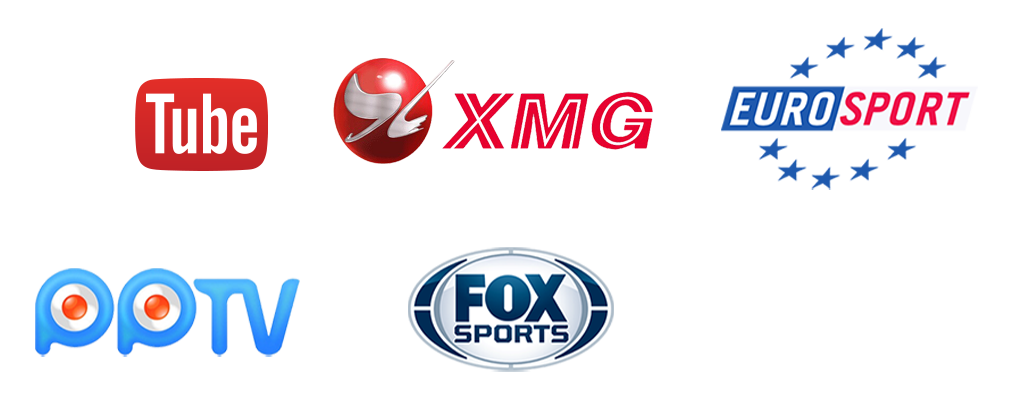 Participating Nations and Universities
China

Beijing Sport University

Malaysia

The University of Nottingham Malaysia Campus

Russia

Kuban State University

Filipinas

Far Eastern University
Cameroon

International University of Bamenda

Brazil

Universidade Federal do Rio Grande do Norte

Korea

Dong-Eui University

Portugal

University de Coimbra
France

Université de Lyon

South Africa

University of Johannesburg

Japan

The University of Tokyo

Thailand

Rangsit University

Activity Schedule
Time
Item
Content
08/08 Saturday
Reception/
Welcoming Dinner Party
Each nation's teams arrive
08/09 Sunday
News Release Meeting
Schedule For Xiamen
City Visit
Football teams from the 12 participating universities attend an international press conference
11 international teams take part in the Xiamen City scenic spots schedule and release video of it as a promotion of the city
08/10 Monday
Preliminary matches
19:00/Opening Ceremony 19:30/first match
08/11 Tuesday
Preliminary matches
09:30/matches 16:00/matches 19:30/matches
08/12 Wednesday
Preliminary matches
09:30/matches 16:00/matches 19:30/matches
08/13 Thursday
Preliminary matches
09:30/matches 16:00/matches 19:30/matches
08/14 Friday
Preliminary matches
09:30/matches 19:30/matches
08/15 Saturday
Semifinals
16:00/group one 19:30/group two
08/16 Sunday
Finals
08/16 Sunday Finals 16:00/3rd-4th place match 19:30/championship match
Award Ceremony

Open audition for football babe
Do you want to become a babe for hundreds of millions of fans around the world?!
Enter now for a chance to be a football babe!
How could a football babe be absent from an intense sports competition? The inaugural world university football competition will be covered by television media from four continents – the Americas, Asia, Africa and Europe – as well as a global network of video broadcasting. It will be an opportunity to gain exposure in almost 200 countries around the world. Fans from across the globe will use the official website to vote for 12 football babes. As football teams from 12 counties complete the 8-event, they will cheer for their teams and bring splendor to the matches. In a showdown between two men, you will serve as goodwill ambassadors of the host country!
How it works:
Starting on 6/10, details and incentives will be announced on the official website. We welcome all 17-21 year-old female students in the host country of China to register to become a star babe of this event of international exchange.。
Please pay attention to the information on the official website!
Football babe signup period: 6/18-7/6
Website voting period: 7/12-7/20
Signup address: 3076369520@qq.com
Awards:
A two-week pose and etiquette course.
The 12 football babes will receive RMB $20,000 and a tablet.
An opportunity to gain global exposure.

Who will be the champion?
Test your sports IQ.
All you have to do is cast your sacred vote and you will have a chance to win a commemorative football!
How it works:
From July 25, 2015 to August 10, 2015, every fan is allowed one vote. Choose the team which you believe has the greatest chance of winning the "2015 World University Football Cup" championship. (Fans from all over the world can vote)
Awards:
On 8/16, the same day that the champion is decided, a computer system will select 500 lucky fans who will receive a stamped and signed commemorative football. No matter which country each fan lives in, the host unit will send them the footballs as quickly as possible as a way of thanking the global audience for its enthusiasm towards and support of the World University Football Cup.

Contact Us
Sponsoring Unit
Waylong Sports International Co.,Ltd.
Pass-For_Sport Development ( China) Ltd.
Xiamen ShanHaoYi Sports Culture Development Co., Ltd.
China mailbox:wufc2015@163.com